While COVID-19 has, thankfully, not been as devastating as predicted in Australia, this last year has seen life disrupted across the whole country. Corona Virus has shown us the future of flexible working, an increasing disparity in income to city property costs, and made our connection to nature and rural Australia ever more attractive.
A recent forecast, backed by the Regional Australia Institute, expects the aftershocks of COVID-19 to impact regional population trends, with a growing number of millennials looking to regional areas over capital city living. But it's not just individuals driving this migration. Ten major businesses, including Telstra and two well known banks, have committed to long term flexible working arrangements. Signing up to the Regional Council 2031, these companies are actively encouraging staff to live and work in regional areas.
With such an increase in patient population comes a larger scrutiny of risk management practices. Reports from the Real Estate Institute indicate regional areas are already seeing an influx of new residents so how can we practically improve our hospital facilities and reduce risk with an increasing strain on resources?
Here are the three challenges currently reshaping the management of risk in Regional Hospitals:
With risk management under more scrutiny, how can we verify our infrastructure and get environmental monitoring samples to accredited laboratories from remote locations in time to not compromise results?
With a predicted stretch on our operational resources how can we most economically manage risk?
If resources are stretched how do we best manage the wider range of environmental challenges in remote areas?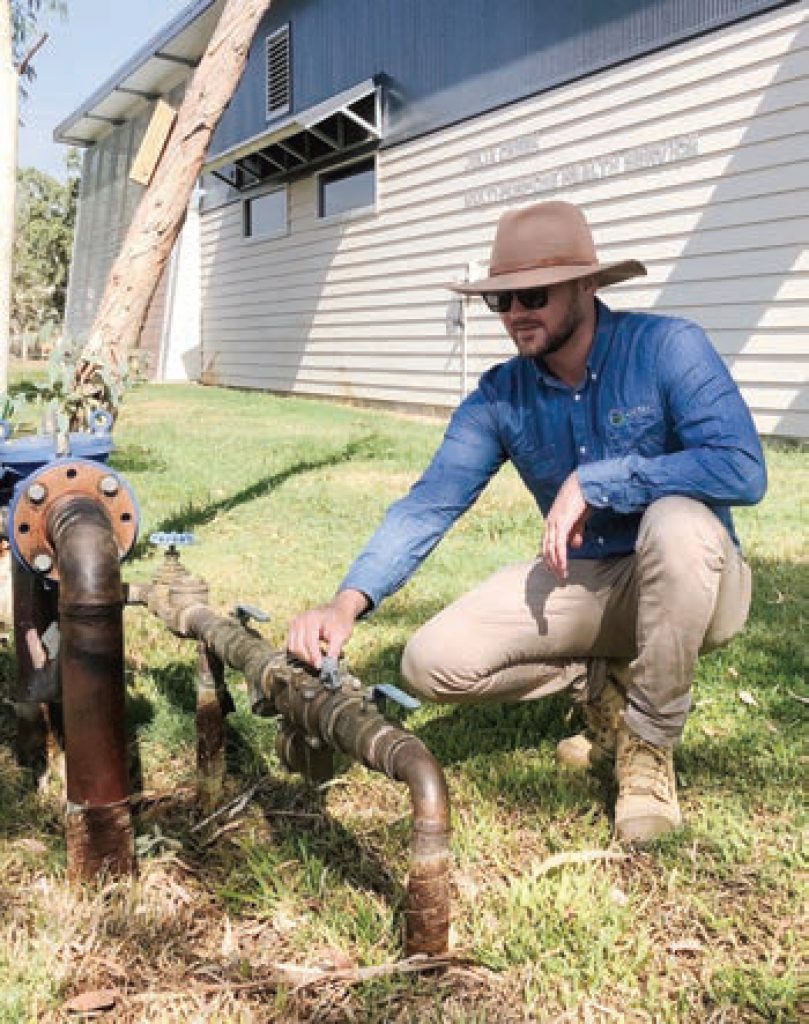 WE NEED RELIABLE TESTING AND NEW TECHNOLOGIES
Many infrastructure and resource verification tests are time sensitive.
AS2031:2012 Water Quality – Sampling for microbiological analysis (See Table 1) outlines the maximum sample retention time for commonly sampled hospital items. It highlights the importance of sending samples to the lab within a specified timeframe to ensure accurate results.
Even small delays in microbiology samples can amplify or decrease results generating either a false negative or false positive outcome. This can have catastrophic consequences for Facility Management; an unexpected Legionella outbreak or an unnecessary ward closure would be devastating.
Remote and regional hospitals who do not have timely access to accredited labs can now benefit from Reliable Rapid Technologies. CETEC, a technical risk consultancy, deploys accredited chemists and microbiologists to both test and analyse legionella and bacteria in water and air on site.
Dr Paulo Da Silva, attests: "These checks have recognition world wide and NATA accreditation. We've independently verified 1000s of samples in-house against lab analysis and we're seeing strong confluence in data. It's a game changer. Hospitals we're working with can get on the spot results they can trust and peace of mind that they are making optimum operational decisions."
Additionally, good consultants will be able to offer further testing options and work towards a Risk Management Plan for training, test equipment & support. CETEC offer resources and training so you can conduct basic routine tests independently, such as Chlorine, TDS and Mycometer.
A MULTI-DISCIPLINARY SOLUTION WORKS
Due to the cost of travel, there is a significant benefit in engaging multi-disciplinary consultants who can manage water risk, air risk and dangerous goods compliance in
a single visit. By creating economies of scale, you can reduce both your outgoing and time expenses, managing one versus many different sub-contractors.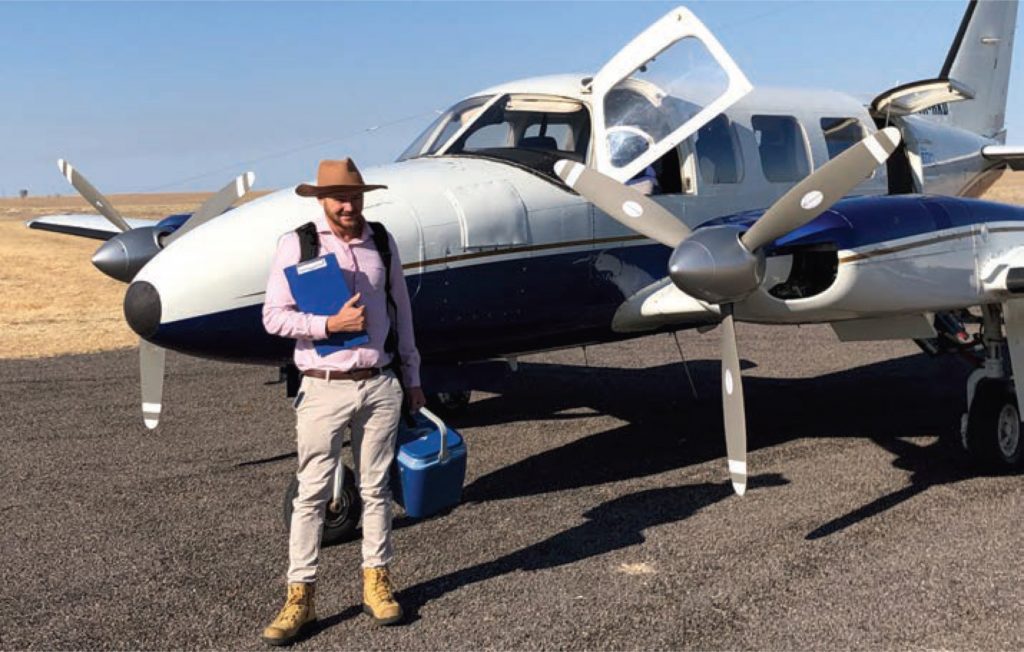 DE-RISK SO YOU UNDERSTAND HOW TO MANAGE ENVIRONMENTAL EVENTS
Compared to their city counterparts, many country hospitals face the elevated challenge of managing bushfire smoke, ambient dust, flooding and mould.
As a result it's important to de-risk. A baseline knowledge of a building's Air Tightness and it's indoor environment quality will inform you of the facility's
risk relative to the norm. It will better guide you on where you need to spend on infrastructure improvement. It will, additionally, allow consultants to create plans outlining ways to manipulate the operation of HVAC, hydraulic systems and the occupied space to counter adverse environmental events.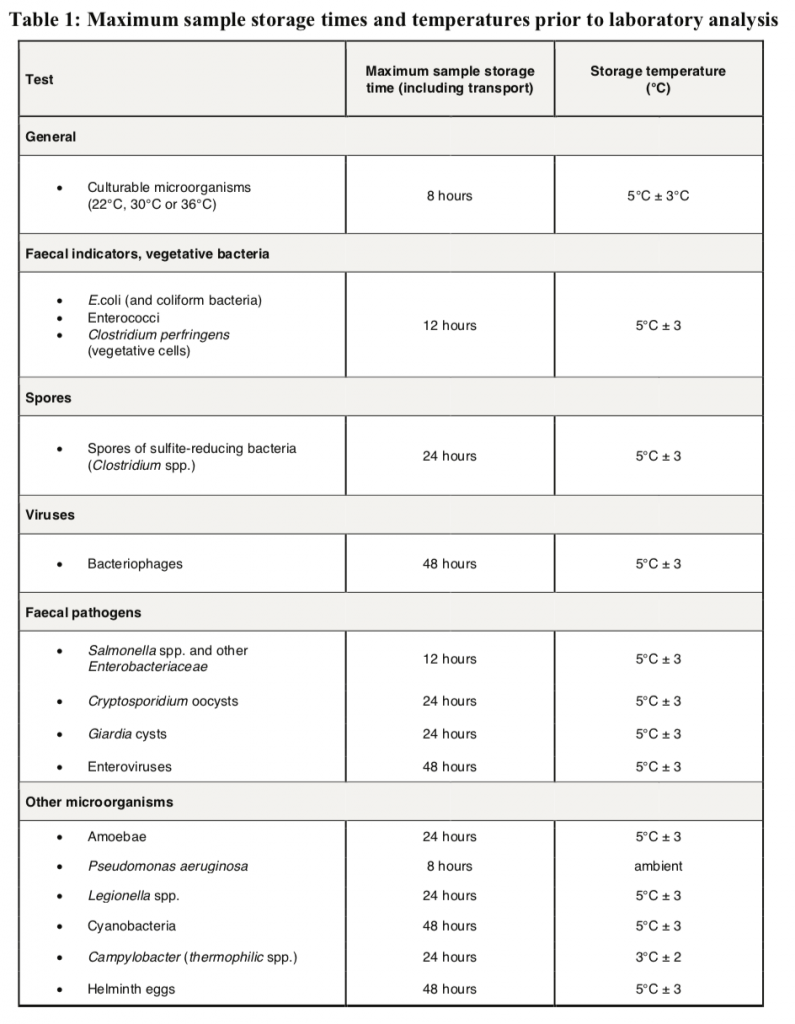 ENGAGE A CONSULTANCY WHO ARE DIGITALLY ACCESSIBLE AND OFFER TRAINING AND SUPPORT
Ultimately the best technical risk consultancy will be available when you need them both on-site and virtually. They will offer you training and support. This allows you to verify your infrastructure and not compromise results, economically manage risk and best manage the wider range of environmental challenges by remote hospitals.