Barangaroo is Australia's first certified carbon-neutral precinct under the Climate Active initiative. Through a combination of benchmarking, policies and innovative technology, Barangaroo sets a new Australian standard in urban renewal and sustainable construction.
CETEC partnered with GBCI to conduct evidence-based, third-party WELL Performance testing for Lendlease's Living Landmark. Our state-of-the-art technology and innovative solutions enabled Barangaroo to achieve the world's first Platinum Rated shell & core certification.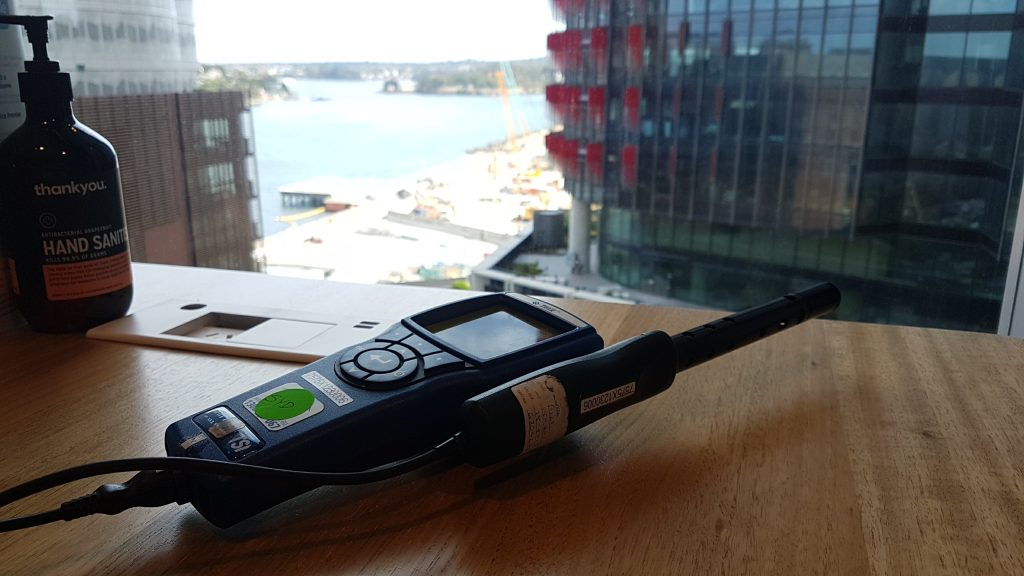 Project Details
Services:
• Indoor Environment Quality
• WELL
• Performance Testing
• Rating Prep & Lodgment
Sectors:
• Commercial Buildings
• Office; Mixed-use
• Wellness
Location:
Sydney
Our Work
• District-Scale Well Performance Testing for the largest-ever rating project.
• Testing, reporting and consulting on the health impacts of all ten WELL concepts ­–air, light, water, nourishment, movement, thermal comfort, sound, materials, mind and innovation.
• CETEC provided multidisciplinary services from analytical chemistry through to technical assessment.
Our Impact
• Enhancing the health and wellbeing of the Barangaroo precinct and its millions of patrons each year.
• Our work enables Barangaroo & Lendlease to deliver on its sustainability vision.
• Maximising real estate value and optimising human and social capital performance
• Improving indoor air quality outcomes