As the principal referral hospital in western Sydney, Westmead Hospital delivers exceptional
specialised and complex services. Currently undergoing a $1.1 billion redevelopment
program, Westmead will become one of Australia's most significant health, education,
research and training precincts.
CETEC provided multidisciplinary services to test and advise on infection control and
airtightness to Australian Standard AS2243.3 200Pa. This first-rate testing has ensured
Westmead's new NIDU pods meet the increasingly stringent standards required for high-infection rooms.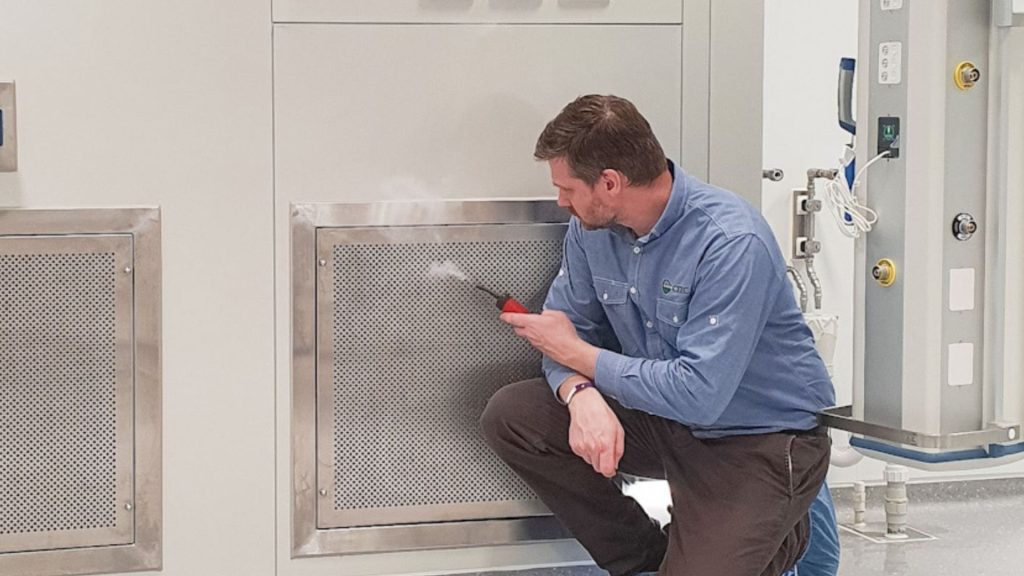 Project Details
Services:
Infection Control
Air Tightness Testing
Indoor Environment Quality
Sectors:
Healthcare
Wellness
Location:
Sydney
Our Work
• Air Tightness Testing during commissioning phase of NIDU pods, Q-class highinfection control suites.
• Smoke Testing to identify envelope exfiltration
• Reports on leakage points and recommendations for enhancing infection control
parameters.
Our Impact
• Our work enables Westmead to deliver pandemic-infection preparedness and stateof-the art healthcare to NSW.
• Enhancing the health and wellbeing of Westmead patients and staff
• Improving air quality outcomes and infection control