The Art Gallery NSW (AGNSW) is developing a new harbourside landmark featuring progressive, award-winning architecture that will give prominence to local Aboriginal and Torres Strait Islander art.
CETEC's multi-disciplinary scientific team worked through a series of interconnected assessment needs, from dangerous goods to water and chemical treatment. Our work ensures our clients, Richard Crookes and AGNSW, can deliver on their environmental commitment to a complex state-significant project.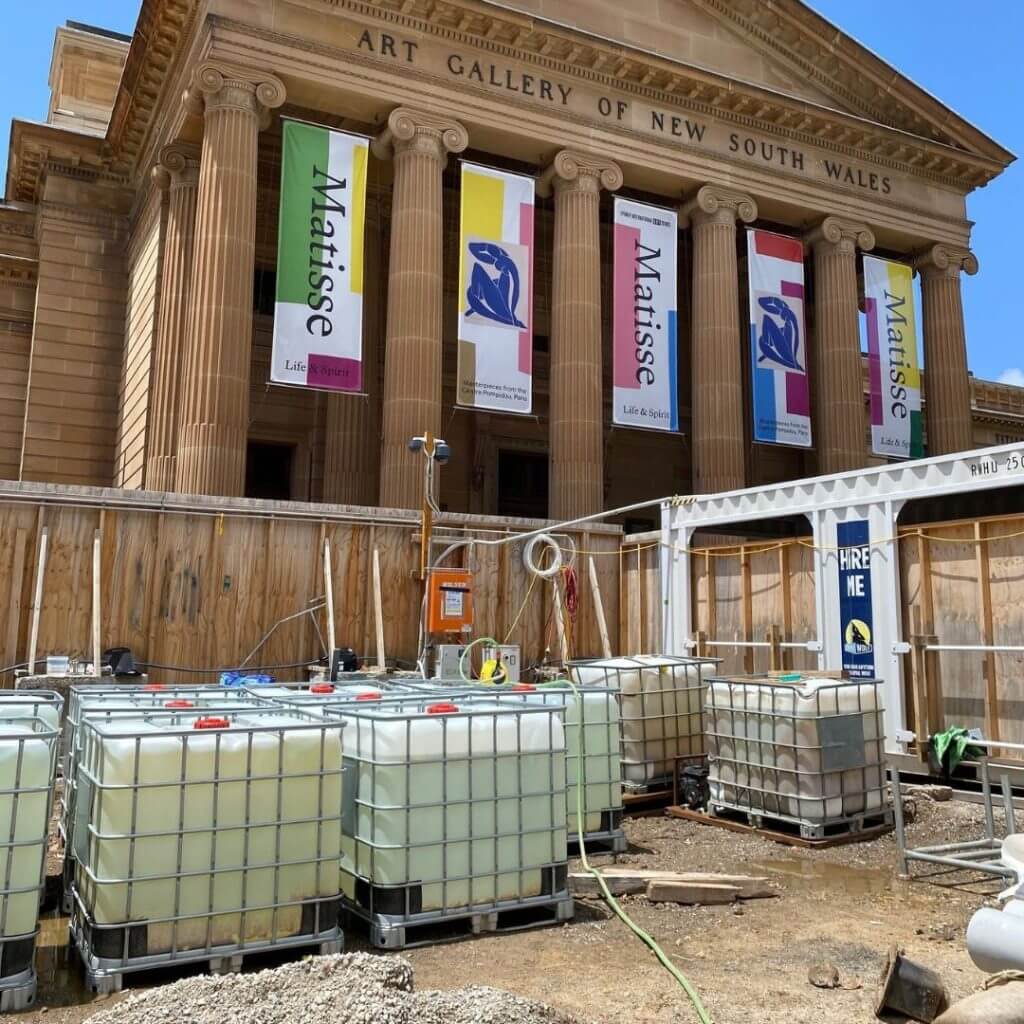 Project Details
Services:
• Dangerous Goods; Design
• Environment
• Site Runoff Assessment
• Water Treatment Assessment
• Water Treatment Management

Sectors:
• Civic
• Major Projects
• Construction

Location:
Sydney
Our Work
• Test site runoff; report on compliance with ANZECC 2000 Guidelines for discharge to waterways.
• CETEC chemists and environmental scientists conducted onsite coagulation and flocculation treatment of onsite water
• Assess Dangerous Goods Design; report on compliance with Dangerous Goods storage, handling and fume cupboard standards.
• Consult on remediation to achieve compliance.
• Remediation
Our Impact
Assurance of safe stormwater runoff from construction and excavation works, protecting the delicate ecosystem of Sydney Harbour
Supported the use of a bespoke ventilation systems in the laboratory design.
Valuable artworks were restored safely in an advanced art restoration laboratory.
On-site water treatment sped up project timelines and reduced overall project cost.